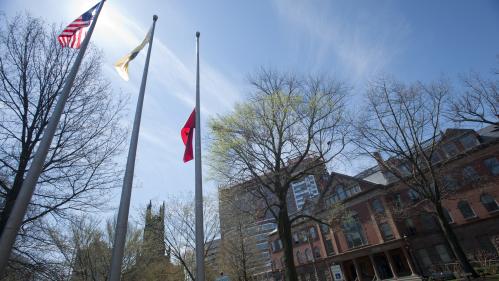 The Rutgers University Investment Office manages a set of funds known as "the endowment." These funds come primarily from charitable donations raised through the Rutgers University Foundation.  
Endowment assets are critical to the university's efforts to fund student aid, pioneer research, support innovative teaching programs, and create new technologies. The endowment is intended to provide Rutgers, The State University of New Jersey, a permanent source of income beyond tuition and state funding to support its mission.  
A healthy endowment is essential to the university's ability to attract and retain senior faculty and to maintain a vast physical infrastructure including classrooms, libraries, laboratories, and health care facilities. As of December 31, 2021, endowment assets were $1.98 billion.
The Investment Office, which is subject to fiduciary oversight by the Rutgers' Joint Committee on Investments, manages all endowment assets. This entails setting asset allocation objectives, sourcing/monitoring external investment managers, and implementing/rebalancing the underlying investment portfolio.  
Understanding the Endowment
Our office, governed by the Joint Committee on Investments, which reports to and consists of members from the Board of Trustees and Board of Governors, is responsible for investment management of all endowment assets. The Rutgers University Foundation transfers endowment funds raised to our office. 

The endowment, or long-term investment pool (LTIP), consists of approximately 2,500 individual endowment funds created by donors to pay for scholarships, endowed chairs, etc. to support a variety of causes. The endowment pays out four percent of its market value annually to support these funds.

To support Rutgers' financial health. A larger endowment equals a larger annual payout and lower financial pressure. 

Fiduciary oversight of endowment assets is vested in the Joint Committee on Investments. The Investment Office oversees the management of university investments and is accountable to this committee and the Executive Vice President for Finance and Administration. 

The Joint Committee meets to review the portfolio on a quarterly basis; it assesses allocation targets and ranges for the portfolio's individual asset classes on an annual basis.