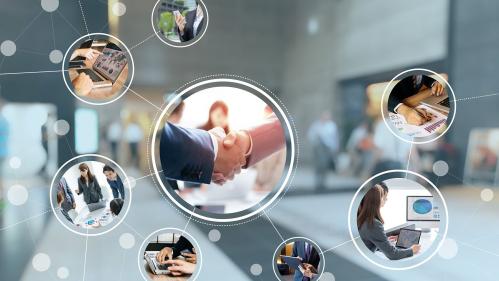 Higher education institutions tend to lag in their ability to provide equitable access and opportunities to organizations that are owned or operated by historically underrepresented groups. As a business entity with purchasing power, Rutgers University acknowledges that there is an acute need to address economic disparities by purposefully engaging small, local, and diverse businesses. These partnerships can, in turn, improve access and the distribution of wealth for entrepreneurs who represent the demographics of the communities where we have a presence throughout the state of New Jersey.
This new initiative is an expansion of the ongoing commitment highlighted in the University Equity Audit by increasing the participation of small, local, and diverse suppliers in procurement and contracting activities across the university. Our supplier diversity strategy consists of a multi-year plan to create and execute a new operating model that will leverage engagement of internal stakeholders and small, local businesses, as well as series of pilot programs, culminating in a sustainable framework for universitywide implementation.
"Supplier Diversity Procurement: Rutgers' Supplier Diversity Program, managed by Procurement, seeks to build business relationships between qualified minority-owned, woman-owned, and veteran-owned business enterprises and the University. IP&O is a significant purveyor of services and materials and follows all Supplier Diversity Program criteria for all procurement activities."
One of our first steps toward this goal is to conduct a supplier diversity survey in partnership with the Statewide Chambers of Commerce, community-based advocacy organizations, and local businesses in the greater Camden, Newark, and New Brunswick areas. The assessment is designed to help the university identify and quantify barriers for small, local, and diverse businesses that have an interest in doing business with the university.
Feedback from the survey, along with the findings from a recently commissioned disparity study will inform the university about current practices and areas for improvement. In time, the universitywide program will support best practices to help Rutgers strengthen business relationships and programs that promote equitable access and partnering opportunities for local and diverse suppliers.
2022 Supplier Diversity Survey
Rutgers University published findings from a 2022 survey conducted among 454 New Jersey-based diverse suppliers on potential barriers to doing business with the university. The long-term strategy for the university's supplier diversity initiative calls for the creation of a multi-year plan to build and execute a new operating model that will capitalize on the engagement of internal stakeholders and small, local, and diverse businesses.
Supplier Diversity Advisory Board
Rutgers University–New Brunswick initiated the building of a universitywide program in December 2020 under the sponsorship of J. Michael Gower, Executive Vice President & Chief Financial Officer. Since then, an advisory board comprising the following university staff has been created: 
Enobong (Anna) Branch, Senior Vice President for Equity,
Nimish Patel, Associate Vice President and Chief Procurement Officer,
Wes Coleman, Associate Director, Supplier Diversity, University Procurement Services, and
Stephanie Reed, Senior Director, Culture and Communications, University Finance and Administration
The board also includes five notable business leaders in New Jersey who represent a variety of industry sectors with physical presences in North, Central, and South Jersey.
Newark 2020
Prior to initiating a universitywide supplier diversity initiative, Rutgers University-Newark, in partnership with The City of Newark and local anchor institutions, launched Hire.Buy.Live.Newark to dramatically reduce poverty and unemployment and to strengthen the city's economy by the beginning of the next decade.
Learn more about Newark 2020 partner organizations and how you can support the "Buy Newark" goal.