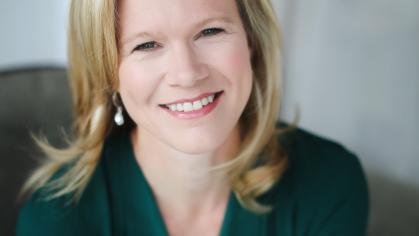 Get to know University Finance and Administration's (UFA's) Financial Leadership Team (FLT) through our FLT Profile series. Featuring Q&As with each FLT member, the series paints a portrait of who our leaders are—outside of the office.
UFA's FLT is comprised of 12 individuals: J. Michael Gower, John Fahey, Rachael Honig, Jason MacDonald, David B. Moore, Nimish Patel, Stephanie K. Reed, José M. Román, Eugene Simon, William Troy, and Kim Yozgat.
This profile features Rachael Honig, VP, Chief University Compliance Officer.